How To Protect A Restaurant Against The Corona Virus?
OVERVIEW
To prevent decease from spreading, many restaurants across the US and beyond are looking to deploy strict protection measures. While some fast-food places do not allow clients to enter and serve them through counters, for most restaurants, that is not an option.
To keep business going while protecting employees and customers alike, some owners have gone a step further and started using special restaurant partition dividers.
Restaurant partition dividers for corona virus are designed to block sneeze and be easily-cleanable afterwards. They will protect food items from being touched without compromising on visibility. Every table will be perfectly isolated.
The divider screens or curtains are perfect for high-traffic areas and outlets. Some more notable examples are restaurants, coffee shops, cafeterias, and fast food establishments. All these businesses can be impacted by the corona virus and thus need some form of protection.
There Are Strict Standards

Safety standards across the US, but in many other countries as well, are serious. To meet the legal minimum of hygiene standards, every restaurant will need to work hard and minimize contact between people.
Hotels and restaurants alike will need to go the extra mile in the name of safety. Luckily for everyone, there are multiple fine options to protect employees, clients, and the livelihood of any business – and inexpensive by that.
Keep Restaurant Employees And Clients Safe
Types Of Restaurant Protection
There are different types of partition dividers for restaurants. Some restaurants might prefer to set up large separation walls to block off specific areas from unauthorized access and to create other areas only for clients.
Other places could be interested in sneeze curtains which are positioned between tables. That way, visitors will feel safe during lunch or dinner. The dividers would enclose each diner in their own protective box where they could enjoy a nice meal without fear of contagion.
Another interesting option would be to use clear hanging screens which will separate checkout desks from one another. They are installed at supermarket tills to protect both workers and shoppers from infection.
Finally, portable screens and strip curtains could prove useful for the kitchen department of a restaurant. They are vital for employee protection. These screens and curtains will also prevent food cross contamination.
Fully-Customizable Partition Dividers
Using Divider Screens To Separate One Table From Another
Every restaurant owner should consider protecting food and confectionery displays with different types of sneeze screen solutions. There is a wide range of options to choose from, and all of them are fully-customizable.
Investing in protective screens or curtains can prove extremely beneficial for any restaurant wishing to remain open during times of crisis.
Ideas For Restaurant Partition Dividers
If you need complete access into and out of an area quickly but still need to protect your employees and customers then the hanging divider strip curtains are ideal. These are clear strips that hang straight down allowing people to walk through them while separating employees and customers. These clear curtains shod from sneezes and coughs and are a hygienic barrier and may facilitate interactions when needed.
Sneeze Divider Curtain Walls
Make Any Shape You Need

In stock and ready to ship sneeze divider curtains. These checkout curtains separate people for safe social distances as they are waiting in line or for production workers to keep them separated from their fellow workers. The portable physical barrier is a temporary solution that can be quickly implemented. The sneeze and cough barriers are easy to install using simple 'standard' pipe and drape kits. At 8' tall they provide excellent separation of patients, customers, workers, retail lines, checkout lines and waiting lines. Could be very useful for some types of fast-food restaurants.
These curtains separate people for safe social distances as they are waiting in line or for production workers to keep them separated from their fellow workers. The clear material is easy to see through and is quick to hang from high places including drop ceilings or tall warehouse purlins. These can be used at service counters, for bartenders, Pharmacies, Hospitals & Clinics, Grocery Stores, Convenience Stores, Reception Desks, Banks, Retail POS, and other venues. They are made to your exact size, have solid pipes with crystal clear 40mil PVC, and simply hang through the use of small steel cables. The perfect solution for counters. Usable for some types of restaurants.
Portable Clear Divider Screens
The screens are commonly used for workplace separation such as in the kitchen. They will keep workers at a safe distance from their fellow workers during pandemic outbreaks. The screens can form a single separation wall, a two-sided enclosure, three side enclosure, or four sided enclosure along with multiple other configurations. When it is critical to keep people working at safe distances, the germ separation screens are a very quick and efficient solution. The schedule will continue as normal.
10-15 work days to ship the infection divider curtain walls. Controlling the spread of germs and infection inside restaurants and cafes can be accomplished with small to large curtain walls. These custom-made separation and isolation curtains help contain germs which can become airborne and infect other people and workers. The curtains can go from the floor all the way to the roof deck for complete isolation. If you are only looking to separate workers for appropriate personal spacing and or sneeze and coughing barriers then 10 foot tall curtains can be used.
Clear Isolation Curtain Rolls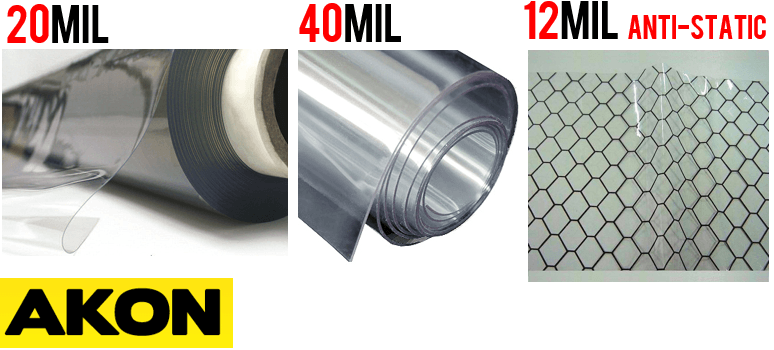 OVERVIEW
In stock and ready to ship bulk clear isolation curtains. If you are in a hurry and need a clear separation curtain quickly then you can choose clear bulk rolls which are stocked and ready to ship. You can hang these using lots of different methods and form all kinds of shapes and enclosures for isolating employees from each other, workers from other workers or dividing employees from customers. Unlike the other clear hanging dividing screens these are off the shelf solutions and can ship same day or following day.
Control Germs And Virus Spread With Curtains
Easy Install
The curtain walls come with grommets at the top, making hanging the contamination curtains quick and easy with minimal tools. You can always reposition or re-purpose them later.
Environmental
Protecting the environment is critical when contamination takes place, and the curtains are very quick to deploy either side to side or by roll down. They will ensure the safety of the everyone near the restaurant.
Protects Bystanders
Germ control curtain walls are ideal for increasing protection of bystanders by separating people. This way, the business can remain open while greatly reducing the chance of decease spreading.
Physical Barrier
The germ control curtains form a physical barrier in almost any design you need, as it relates to your application and people's separating needs. The barrier is also very easy to clean and wash.