OVERVIEW
Man cave divider curtains are ideal when you feel the need to isolate ourselves from everyone else and create a strictly personal space. A room where we make our own rules and do whatever we want. The idea of it is liberating. However, if the house or apartment has no spare rooms, there is another solution. By using a man cave divider curtain, we can cut off and customize our own personal space. It will be a small room with unrestricted freedom. Curtains can be great man cave room dividers.
Keep Your Man Cave Seperated
What Are The Uses For Man Cave Curtains?
Man cave divider curtains are excellent for dividing your garage, basement, living room, or other places in your home. The goal is simple – to create a space where you can relax, get some alone time, focus on hobbies, and not care about what other people think. The man cave is perfect for watching matches, playing online games, playing cards with friends, or relaxing by taking off stress. To do that you need to separate your man cave using divider curtains.
Curtains Or A Fixed Wall?
While fixed walls offer their own benefits, man cave separation curtains are far more useful overall. Cheaper, more flexible, easier to use, and stylish. If you are looking for the perfect man cave room dividers, curtains will always be the best solution for the job. They also offer different opportunities for customization. You can choose amongst a wide variety of colors (like purple, red, gray, or others) and the type of layout (like straight, two-sided, three-sided, four-sided, or with multiple straights). There are different accessories which you can combine with the curtain. Examples include clear vision panels, floor sweeps, anchor straps, and others.
Only you can decide how to customize your personal space. The man cave room dividers are here to help in creating a safe and peaceful environment.
What Are The Benefits Of Man Cave Curtains?
The benefits are many. Here are ten great man cave divider curtains examples:
Normally, the curtains are three times cheaper than a fixed wall
If you are using them in the garage, they will provide protection for your vehicle
They are excellent at reducing noise coming from the outside
It will be harder for condensation droplets to form in the room
You will save money on energy, as the curtains can help in keeping the room warmer or cooler depending on the season
The man cave curtains provide both privacy and an appropriate appearance
You can easily customize and move them around
You can quickly set up or remove the curtains. If you are not currently using them, you can easily store them
If you need the curtains for work, they can help divide the space for different tasks
Flexibility is key. You can either re-purpose the curtains or combine them with others
By using curtains, you can quickly and easily create a man cave separate garage and retain your freedom.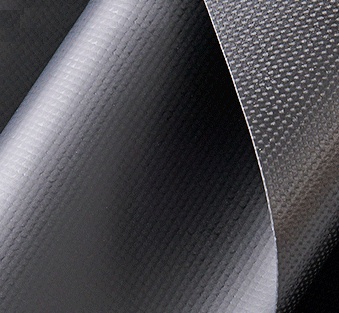 Man Cave
Vinyl
Vinyl material has a slick shiny appearance and is used on the majority of man cave divider curtains. It has an industrial look to its slick surface makes it ideal for areas where the curtain might get dirty or wet. It will give your man cave that industrial look and just about any color is available. $$
Man Cave
Velour
16 oz. polyester velour is a soft material commonly used in many commercial applications. It is soft to the touch and is a 100% blackout material. It is the same material used for stage curtains. Color options are black, white, gold, scarlet, cabernet, royal, and silver. $$$
Watch The Curtains in Action
Curtain Track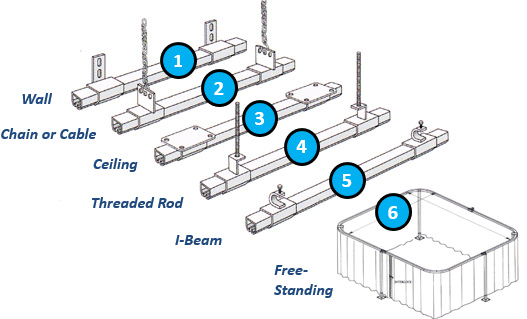 16 gauge galvanized steel tracks
Nylon roller hooks for easy opening
6 mounting styles to connect to various structures
Free standing hardware for up to 20' in height
Static Mount Hardware

Aluminum Angle - Use with self tapping Tek screws to pinch curtain to angle.
Grommets Only - You can then use many DIY methods to hang the curtains.
Beam Clamps - Clamps onto the flange of beams, joists and purlins.
Click Below For A Rapid Quote