OVERVIEW
Industrial blackout curtains are the ideal solution for keeping light out of sensitive areas. The thick materials are configured for almost any layout that you require for your application. The blackout curtains can also roll side to side on our industrial curtain track system or be static mounted. Unlike thick insulated curtains which are bulky and hard to move, these light weight curtains are easy to move and can be collapsed into a small space when they are pulled back.
Blackout Curtains For Industry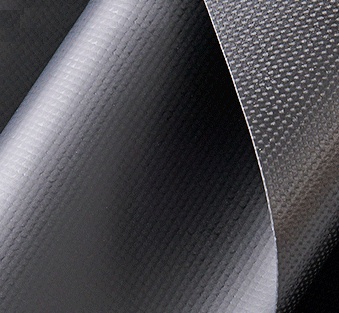 Blackout Vinyl - Standard or ESD
Unlike a traditional vinyl curtain, 16 oz Vinyl blackout material is extruded in a special process that blocks out light. Its slick surface makes it ideal for applications where the curtain might get dirty or wet. Color options are black or white. You can also choose ESD / anti-static material. $$
Blackout Velour
21 oz. IFR polyester velour is a soft material commonly used in many commercial and industrial applications. It is soft to the touch and is a 100% blackout material. Color options are black only. $$$
Blackout Strip Curtains - Standard or ESD
PVC blackout strip curtains for door openings or entire strip curtain walls. You can purchase the rolls pre-cut and punched to your desired height or you can purchase them as uncut and simply un-roll the PVC and cut it to your desired length. $$$
Custom Made For Your Application
Common Applications
Labratories
Security rooms
Hospitals and medical centers
Prisons and corrections
Clinics and health care
Photography and photo centers
Airport security check points
Benefits
100% blackout
NFPA-701 approved for flame resistance
Made in the USA
Constructed using top of the line material
Customization to meet your exact needs
Industrial Grade Material
Other Features
Rolling hardware to move side to side
Grommets on 12" centers at top of blackout curtains
Velcro connections where needed
Optional valance curtains for above the main curtain
Optional floor sweeps to engage the floor
Optional blackout ceiling curtains for enclosures.
Optional Valance
A valance is used in some applications where there is a large gap from where the hardware is mounted to the top of the curtain. Ideally you want this opening covered 6 to 12" of overlap.
Premium Velour

- Fabric
100% Blackout
100% Polyester Fabric with a plush feel
Lightweight and washable
Inherently Flame Resistant (I.F.R.)
Passes NFPA 701 Small Scale, CA Title 19, Section 1237 Small Scale, CAN/ULC-S109-14 Small and Large Scale
Non-reflective
Finished edges for clean crisp appearance
Color Options: Black
---

16oz -

Vinyl
100% Blackout
Vinyl coated polyester reinforced with scrim
NFPA fire retardant, CFM fire retardant
Outdoor rated
Lightweight
Finished edges for clean crisp appearance
Double hems used where needed for longevity
All colors are the same price
Slightly shinny
Color Options: White or Black