OVERVIEW
AKON will solve your problems when it comes to energy loss at dock doors. The roll up dock door curtains covers open doorways which are wasting your heat or air conditioning. These roll up dock curtains are an ideal solution for roll up steel dock doors that let in cold air. They Velcro to the perimeter so that once you are done moving material seal off the entrance,
Using a Velcro seal around the doorway is a great benefit as it releases itself easily when the door is rolled up. AKON roll up dock curtains are an efficient, practical, and economical way to seal any doorways. You are able to install it either inside or outside of the doorway, and there is no need to discard the old door.
Conserve Energy And Money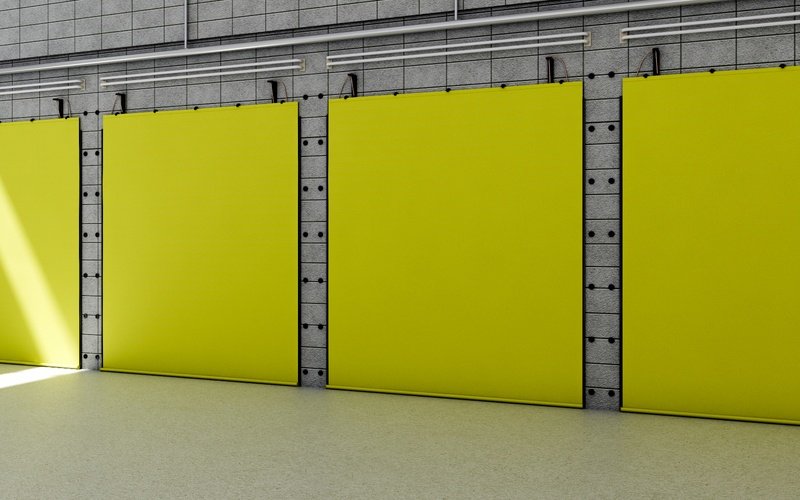 Reduce Energy Loss
There are different uses for our Rollup dock door curtain and they are excellent for sealing off spaces such as steam, humidity, fumes, and drafts. Or, of course, places where the temperature needs to be controlled, such as painting, shipping and receiving rooms, or air-conditioned and heated areas. For smaller openings insulated roll up dock curtains can also be utilized for further temperature control.
Our roll up dock door curtain is your best choice. It can easily adapt to a variety of conditions and also adjust to any kind of opening you might have. It can even fit around obstacles such as pipes. Our Roll up dock door curtains are custom made to fit all of your necessities.
They Are Easy To Use, Inexpensive, And Require Low Maintenance
Roll up dock door curtains are the best choice when it comes to concrete curing room doorways because they have rolled up doors and flexibility. They are more secure than plywood overheated or metal, and any sliding or swinging doors. They are the most effective way to seal concrete curing room doorways. They are very compact when rolled up at the top of a doorway. However, when unrolling them, you see how practical they are. No need to hook or tie them down; no snaps. You can even swing it up to the ceiling if that's the case. Either way, you will always have a very secure, sealed, and flexible closure.
The Benefits:
They are a common and instinctive blocking method
Require no maintenance
Roll up dock door curtains are used all around the globe
You can adjust them to any kind of opening
They can withstand negative effects such as high or low temperatures, steam, and others.
Temperature Zoning
Create temperature zones for storing products at different temperatures or to create a more comfortable work environment.
Humidity Control
Roll up dock curtains are effective for humidity control within your facility for food products or for better manufacturing processes.
Separate Tenants
Zone or lease out your warehouse to tenants who need to be kept separated due to their different operations.
Control Noise
Insulated curtains are also dual purpose noise control curtains due to the thick batting they are made from.
Sturdy Construction
We can make custom roll up dock door curtains, to fit your door with flexible and compact 18oz vinyl which is easy to roll up. The roll up dock door curtain is nearly impossible to tear or penetrate, even after using it for a long period of time. Joining seams are double stitched and the vinyl material is reinforced in waterproof to keep out the elements.
Easy Operation
Simply pull down on the lifting cord and the dock door curtain will roll up from the bottom. Once in the raised position simply tie off the cord to a cleat and the curtain remains in the raised position. To lower, simply untie the cord from the cleat and the dock door curtain will lower down. Quick and simple operation with big results.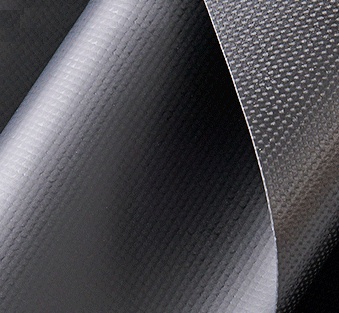 Opaque Vinyl
Industrial grade 18oz opaque vinyl ideal for moderate temperature control. The shade can be all opaque or feature a clear vision panel. $$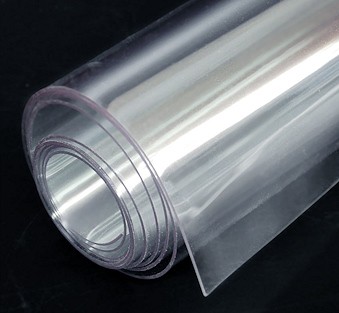 Clear Vinyl
Industrial grade 30mil clear vinyl is ideal for moderate temperature control and for allowing a line of sight into the warehouse. $$
Insulated Vinyl
Industrial R3 1/2" thick material with 18oz vinyl skins ideal for heavy temperature control and blocking line of sight into the warehouse. $$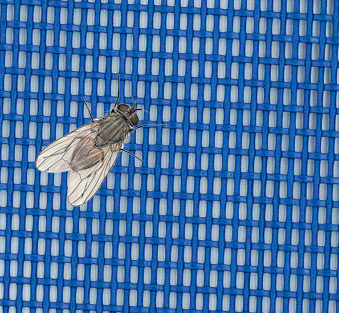 Mesh Vinyl
Industrial grade mesh vinyl allows the breeze to come into the warehouse while keeping the insects outside and away. $