OVERVIEW
Car photography is not so easy task. Different strategies are applied depending on whether they're prowling on the roads or staying put right before your camera lens. Selecting the background is crucial; the suitable background can either provide your car in a very clear contrast or it can generate significant dramatic effect. You do not want to have a picture of your vehicle blending into the complicated city background or a sports car which looks stationary. Using the AKON line of car photography backdrops is an economical solution and will look great.
Vehicle Photo Booths
You have an awesome new car, or you have been to the biggest car show you have ever seen and you have snapped some fantastic images. Nevertheless, when you obtain them back or look at them on your camera's screen, they appear nothing like the shots you observe in books & magazines.
The paint does not sparkle & something appears wrong with the car photography backdrop. That automobile in your garage or the exotic on the greens of the golf course do not look as effective as in person.
So what went wrong? It could have been several things because making an automobile look fantastic in photographs is part science and part art. The AKON photo booth curtains will help you take better photos – quickly & easily.
The Car Photography Backdrop Curtains
The backdrop curtains for your vehicle is certainly where you will get to show off your innovative skills. Non-printed solid color curtains are the most common for personal use and for photo booths for car dealerships and auto traders.
Curtain Hardware – You also need to decide how you will hang the automotive photography backdrop curtains. We have many different styles to choose from to suit your needs. You can hang them from above, or you can support them from the floor if there are too many obstructions above. Keep in mind the floor mounted auto photo booths are the most expensive.
Curtain Material – We have fabric material or Vinyl material to choose from. The Vinyl material is slightly reflective but is the most economical. The fabric material is soft and will not reflect light but is slightly more expensive.
Your Photo Booth Curtain Accessories
The Lighting – For lighting, you have 2 basic options – strobe lights or hot lights. Hot lights release continuous power just like a conventional light bulb and florescent lights. However with the incandescent proceeding the way of the dodo, florescent lights are progressively becoming the conventional standard for lighting a photo booth for vehicles.
The Camera – For any kind of photography the most essential thing is a camera. You need a camera that can shoot effectively. It's better if you use DSLR cameras, with dedicated off-camera flashes, and fully manual settings. If you're utilizing an SLR – either digital or 35mm – always obtain the best optics you are able to afford. Camera lenses are more crucial than the camera body, the film, anything.
Examples of

Poly Premier

Backdrop Curtains
Examples of

Vinyl

Backdrop Curtains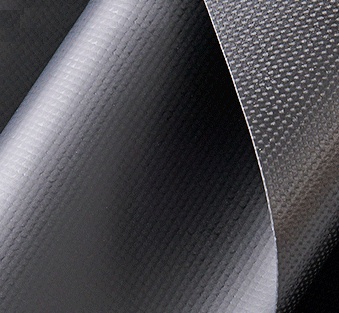 Vinyl
In areas where getting the curtain dirty is a concern we have the 18oz Vinyl curtains. Its slick surface makes it easy to clean and it is resistant to water spray. Unlike the fabric materials its surface is more reflective and shiny. This is the workhorse material that is made for less than ideal conditions.  100% Visual blackout, 90%  Light blackout. $$
Fabric | Poly Stretch
Poly Stretch 6oz is a soft material commonly used in many commercial and industrial photo applications. It's a two-way stretch fabric with zero, to minimal wrinkle and it has a flat matte finish. It is commonly used to create backdrop walls for photography of large products like automobiles. 75% Visual blackout, 50%  Light blackout. $$
Fabric | Premium Velour
This luxurious 14oz fabric is ideal for stage backdrops, dividing a space or creating a high-end look with fabric. It's inherently flame resistant, lightweight and washable. It's the ideal fabric for commercial curtains that need to look great at a reasonable price. 100% Visual blackout, 90%  Light blackout. $$$
Watch The Curtains in Action
Poly Stretch - Fabric

$
75% Visual blackout
50%  Light blackout
Wrinkle-resistant and hangs beautifully
Lightweight and washable
Inherently Flame Resistant (I.F.R.)
Passes NFPA 701 Small Scale, CA Title 19, Section 1237 Small Scale, CAN/ULC-S109-14 Small and Large Scale
Non-reflective
Finished edges for clean crisp appearance
All colors are the same price
---
Premium Velour - Fabric

$$
100% Visual blackout
90%  Light blackout
100% Polyester Fabric with a plush feel
Lightweight and washable
Inherently Flame Resistant (I.F.R.)
Passes NFPA 701 Small Scale, CA Title 19, Section 1237 Small Scale, CAN/ULC-S109-14 Small and Large Scale
Non-reflective
Finished edges for clean crisp appearance
All colors are the same price
---

18oz - Vinyl

$$
100% Visual Blackout
90% Light Blackout
Vinyl coated polyester reinforced with scrim
NFPA fire retardant, CFM fire retardant
Outdoor rated
Lightweight
Finished edges for clean crisp appearance
Double hems used where needed for longevity
All colors are the same price
Slightly shinny
Color Options: Clear, Blue, White, Red, Tan, Gray, Black, Green, Forest Green, Kelly Green, Orange, Yellow, Brown, Light Blue, Navy Blue, Tinted Orange, Tinted Yellow, Tinted Blue, Tinted Red, Tinted Dark Gray, Tinted Dark Green
Need Help Deciding