These panels are meant to compliment existing curtains or cover any wall openings. Commonly used for gazebos, patios, bars, decks, loading docks, and pavilions.
For the harshest of conditions you can use insulated patio enclosures. Thick insulated panels allow for better heat retnetion for year round use of your patio, pergola, gazebo, awning and balcony.
Thanks to their superior flexibility, the roll-up dock door curtains will prevent energy loss by completely covering doorways.
Outdoor industrial curtains are made of industrial grade vinyl PVC. This material is extremely flexible and very strong to keep the weather out while maintaining a comfortable work environment inside. Custom made outdoor industrial curtains will have a perfect fit and are designed specifically for your application. They are very inexpensive when compared to rigid walls and they have the added benefit of being able to be pulled back and stored when not in use. The heavy duty outdoor curtains come in two versions: the standard outdoor curtains and the super duty anchor strap version. And finally, the roll-up dock door curtains are the best when it comes to flexibility. They will cover any opening and prevent temperature loss.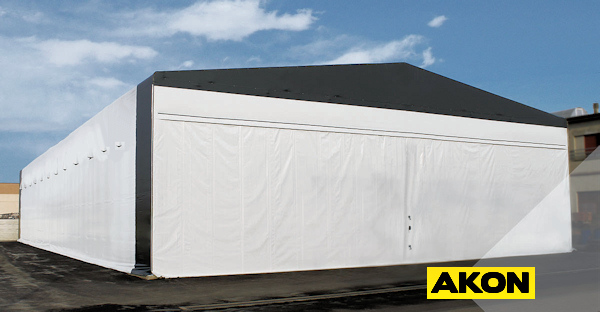 Residential and Commercial Solutions
We have supplied thousands of residential and commercial outdoor curtains around the country. The sales process is simple and straightforward, making it easy for the customer. Our outdoor clear curtains are easy to both hang up and take down. They can also be quickly installed by the customer without the need for professional help. Our outdoor enclosure curtains for patios, restaurants, decks, pergolas are made to order to your exact dimensions so that you don't have extra (and unsightly) material. We offer the best prices for custom-made outdoor curtains and we use the highest quality PVC and vinyl materials. If you can make a hand sketch, we can make a custom outdoor curtain just for you!