Description
Welding curtain stock rolls are ready to ship welding and grinding shields to enclose work cells, robotic welding cells, and single sided curtains. Simply unroll the welding screen roll and cut to your desired length. The rolls have optional grommets spaced every 12″ at the top and bottom for easy hanging using zip ties or S-hooks. The strip rolls are ideal for welding stations where curtains are needed to completely or partially enclose the welding area.
Build Your Curtain Below
Curtain Features
Blocks most UV radiation for welding
Ideal for welding applications
NFPA fire retardant, CFM fire retardant
Finished edges for clean crisp appearance
Rolls are 60" height x your desired length
Grommets
Welding rolls come with 3/8″ ID grommets along one edge to hang
If top and bottom grommets are needed please view here
---
Shade Styles
For Canvas - Please view here
---
Tinted Vinyl Colors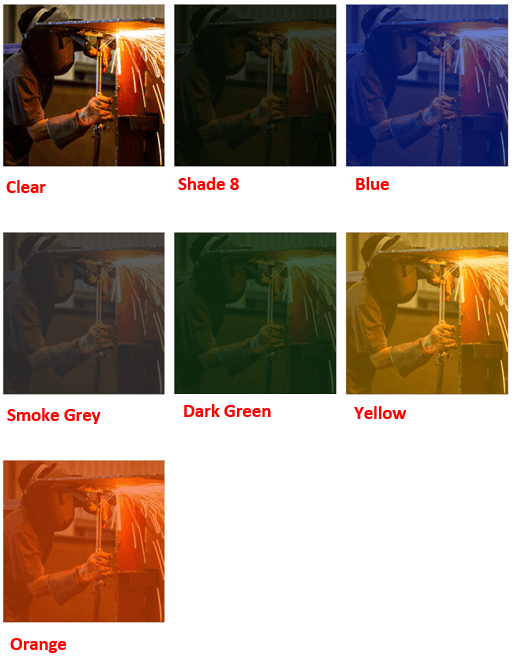 ---
WARNING: Tinted transparent vinyl screens provide protection for casual passerby only and are not intended as a substitute for normal eye protection for close or long-term viewing. The user must wear protective eye-wear suitable for the application. Clear transparent vinyl does not reduce harmful UV light from welding operations.
 Attention CA Residents: Prop 65 Warning