PVC curtains are beneficial to production and manufacturing industries since they provide partitions while still allowing access to both ends. They are way cheaper and more convenient to install, especially in business properties that are dynamic.
If you are still in doubt of whether to invest in PVC curtains, here are 10 good advantages that can help you make up your mind.
PVC Is Flexible and Strong
1. They are durable
PVC curtains are made, obviously, from PVC which is widely known to be one of the most durable of its kind. It's very versatile, too. It lasts long and doesn't require extensive maintenance routine.
Apart from these features, PVC curtains can also withstand brute force and scrapes so you are assured that they won't break easily.  They are transparent which helps keep the other side easy to keep track of.
Used Indoors and Outdoors
2. They adhere to safety standards
Doors provide protection but they have limitations. One good example is visibility. Doors can provide partitions but they can make it hard for you to see hazards right away since they aren't transparent.
PVC curtains help reduce workplace accidents by allowing employees to check pathways for potential hazards before coming in contact with them. For added protection, there are PVC curtains that come with glow in the dark edges for increased visibility.
Easy Install
PVC Industrial curtains come with grommets at the top making hanging the curtains quick and easy with or without the curtain track.
 Inexpensive
PVC Industrial curtains are about 1/3rd of the cost of other separation methods such as rigid walls or panel systems and are easy to store.
Separate Workers
PVC Industrial curtain walls are ideal for separating workers for welding, washing, packaging and many other operations.
Control Noise
PVC Industrial curtains help reduce noise due to the thick PVC they are made from which makes for a more comfortable work environment.
3.  They are easy to install
Most PVC curtains can be installed using simple hooks. Your maintenance staff or contractor can easily get the job done. However, for curtains that need bolt on fittings or metalwork, it's best if you can seek professional help. It will take very little time so you won't have to worry about the installation affecting your production.
4. They are cheap
Compared with other types of curtains or fitting doors, PVC curtains are a lot cheaper. Since they are made of plastic, the cost of their production is relatively low.
5. They are more efficient
Because of their design, PVC curtains are considered to be more efficient in keeping the temperature in your production area relatively stable. One good reason is that they allow smaller air flow.
Apart from maintaining constant temperature, they also don't require too much effort. You can pass through them without the need to open them up completely. Even small vehicles won't have a difficult time getting through the curtains.
6. They provide good insulation
PVC curtains are often used in establishments that are involved in producing food as well as general manufacturing. This is because they work well as insulators of heat. They can decrease the amount of energy your coolers and heaters use which, in turn, can also lower your energy bill.
These curtains can also tone down the noise of your machines. This is very beneficial, especially if you have other workers in the same area that you wouldn't want to be distracted by the noise.
7. They are widely available
There are a lot of physical shops that sell PVC curtains. You can even find tons of sellers online. You simply need to browse the curtain of your specifications and submit an online form. If you are still unsure about what to buy, most sellers offer pieces of advice which you can take advantage of. They can suggest the right curtain size as well as the thickness that will fit your business and budget.
8. They can keep pests out
If you are dealing with food production, investing in PVC curtains can be one of the best decisions you can make, especially when it comes to preventing pest and insect infestations. These curtains are heavy enough to keep pests from entering while still being lightweight for humans to pass through.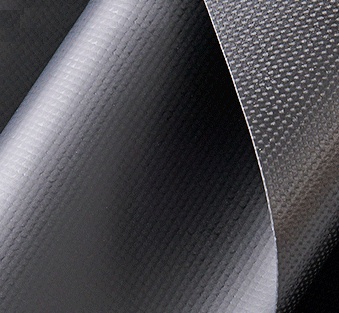 Opaque PVC
Industrial grade 18oz opaque PVC ideal for moderate temperature control and blocking line of sight. $$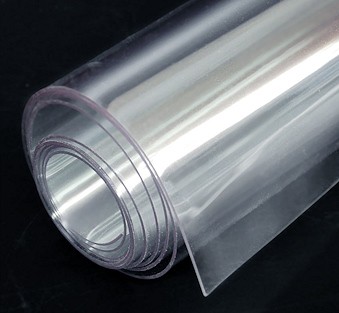 Clear PVC
Industrial grade 30mil clear PVC is ideal for moderate temperature control and allowing a line of sight. $$
Insulated PVC
Industrial R3 1/2" thick material with 18oz PVC skins ideal for heavy temperature control and blocking the line of sight. $$
Choose a Type of Industrial PVC Curtain