Style 1 - Static Mounted Pavilion Enclosures
Static Mounted

- Curtains Are Fixed In Place

If you are trying to enclose your pavilion for the winter, it's common to use static mounted pavilion enclosure panels. The plastic walls for the pavilion are anchored around the perimeter using grommets, twist locks and pockets depending on your needs. When you are done using the outdoor pavilion curtains, you can simply fold them up and store them for another season. This is by far the most common style that we provide to our customers. The material is available in different colors or as a crystal clear PVC which will allow the light inside of your pavilion while allowing you to see out. Budget $
Style 2 - Retractable Pavilion Enclosures
Track Mounted

- Curtains Roll Open

If you need full access inside of your pavilion, then you can use retractable outdoor pavilion curtains. The curtains are mounted to our galvanized steel curtain track and features nylon rollers which allows the curtain to roll open as needed. You can then use tieback straps to store the curtain until it is needed again. Made from the same material as the static mounted style, they are extremely strong and very versatile. You can also use anchor straps at the bottom to secure the panels to your structure, floor or soil if using customer supplied soil anchors. This is a common way on how to enclose a pavilion for winter that does not require you to take down walls. Budget $$
Style 3 - Insulated Pavilion Enclosures
Static or Track Mounted

- Thermal Batting

If you plan to use your pavilion for extended periods of time and you have a larger budget to work with then you might consider insulated pavilion curtains. This material is 3/8" thick and does a great job for keeping the warmth inside of your enclosure. Insulated pavilion enclosure curtains come in many sizes and custom shapes. The insulated panels are made to your exact sizes so that they fit perfectly. After you are done using them for the season, they can also be taken down and stored for the next season. Unlike rigid insulated panels, they are less expensive, easier to store, quicker to produce and faster to install. The insulated pavilion enclosure curtains can be mounted as a static position curtain or on the curtain track to pull them back. Budget $$$$
Style 4 - Roll Up Pavilion Enclosures
Roll Up Mounted

- Curtains Roll Up From Bottom

Roll up pavilion side walls are great for a complete view when not needed. Using either a hand pulley system or the premium hand crank to operate. The cord style uses a hand pull cord to roll up from the bottom, and then ties off on an adjacent cleat. The roll up has pulleys at the top and bar in the bottom pocket. Most Common. The hand crank style uses a hand crank to roll up from the top for a clean crisp look. Commonly used on patios where visible cords are not ideal or possible but is also the most expensive. The roll up pavilion curtains can also connect to one another using a Velcro flap which is independent of both roll ups. For this feature, please ask your AKON representative. Budget $$$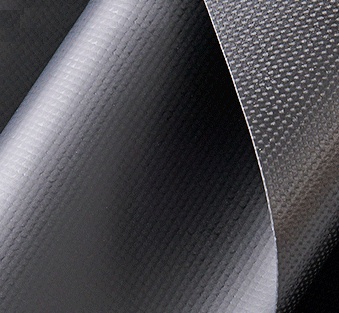 Opaque Vinyl
Our 18oz opaque vinyl is the strongest material and is ideal for extremely low temperatures. The material can be fully-opaque or come with a clear vision panel. $$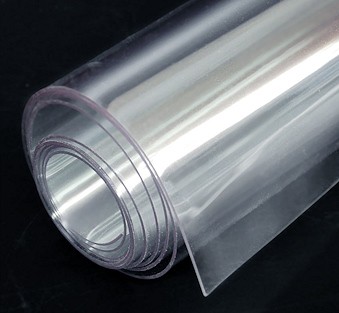 Clear Vinyl
The 20 and 30mil clear vinyl is great for line of sight and letting light into your pavilion. By far the most common material used for pavilion side wall enclosures. $$
Insulated Vinyl
The insulated R3 is a 3/8" material that made for extreme temperature control. The outside uses the 18oz vinyl and the inside is a thick batting. $$$$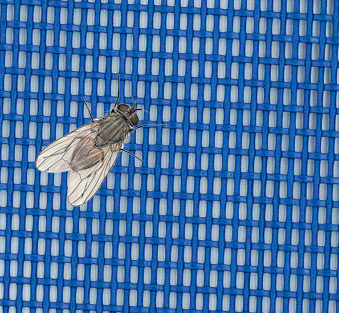 Mesh Vinyl
Made for the warmer summer months, the mesh curtains allows for a breeze inside of the pavilion while keeping flying insects like flies and mosquitos outside.  $
Easy Install
Pavilion enclosures are a DIY product that you can install yourself with ease. If you do need help, any handyman can install them.
 Inexpensive
Pavilion enclosures are about 1/3rd of the cost of other separation methods such as rigid walls or panel systems and are easy to store.
Temperature Control
Keep consistent temperatures inside of your pavilion for a more comfortable environment. When not needed, simply store them for the season.
Wind Blocking
Keep the wind and rain out when the weather turns nasty but still have the ability to pull open the curtain when its nice or you need access.
Quick Access
The plastic walls for your pavilion enclosures can also feature a zipper split for quick access. The zipper can be places where you want it and is common on the static mounted sidewalls.
Reinforced Edges
For all clear pavilion weather curtains we can use reinforced edges with industrial webbing. This keeps the grommets from pulling out of the PVC in windy conditions. Just ask for webbing if you want that feature.
Any Shape That Is Needed
When a customer asks us how to enclose a pavilion, our answer is just send us a hand sketch of your design. We take your hand sketch and turn that into a tight fitting winter enclosure. Any shape you need, we can make it for you.
You Can't Damage This
Our 18oz reinforced vinyl is the same material used on trucking tarps! The material is nearly indestructible. Unlike unsightly cheap crinkly tarps, our material is commercial grade and is made to last many years.
Choose A Style To Get Started