OVERVIEW
You can use our line of roller curtain partitions to effectively separate your facility into work zones.  These roller curtains are designed for your application with custom lengths, widths, colors, and mounting hardware. These industrial curtains will increase both safety and productivity at a fraction of the cost of a fixed solid wall.
Easy Install
Industrial curtains come with grommets at the top making hanging the curtains quick and easy with or without the curtain track.
 Inexpensive
Industrial curtains are about 1/3rd of the cost of other separation methods such as rigid walls or panel systems and are easy to store.
Separate Workers
Industrial curtain walls are ideal for separating workers for welding, washing, packaging and many other operations.
Control Noise
Industrial curtains help reduce noise due to the thick PVC they are made from which makes for a more comfortable work environment.
Roller Curtain Partition Benefits
can be installed in a fraction of the time required for a fixed wall
creates a safer work environment
conserves energy from unused floor space
cut to your exact measurements at the factory
the partition curtain can roll out of the way
an inexpensive solution for dust containment
great for temporary walls or permanent installations
can be insulated to form temperature zones
the curtains can be taken down quickly and moved
The roller curtain wall features
materials ranging from 22oz to 13oz thickness
clear vision panels to increase line of sight
custom strip doors to allow rapid access to other side
durable lightweight steel track for mounting
chain weight pockets to reduce side-to-side movement
a wide variety of colors to match your environment
anchoring straps to attach the curtain to the floor
You can see that there are many options and varieties of roller curtain partitions to choose from. These curtains are almost always designed per application due to the wide variety of uses. If you would like a formal quote, simply visit our quote form page by clicking below.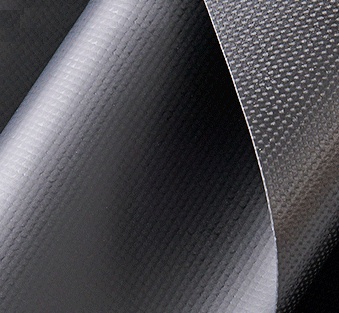 Opaque Vinyl
Industrial grade 18oz opaque vinyl ideal for moderate temperature control and blocking line of sight. $$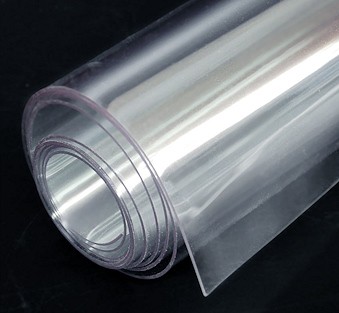 Clear Vinyl
Industrial grade 30mil clear vinyl ideal for moderate temperature control and allowing a line of sight. $$
Insulated Vinyl
Industrial R3 1/2" thick material with 18oz vinyl skins ideal for heavy temperature control and blocking the line of sight. $$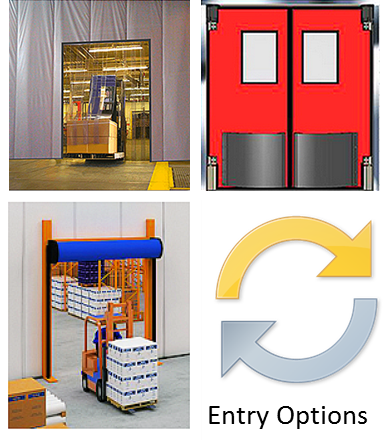 Entry Options
Insulated warehouse dividers are static position curtains. That means they do not roll side to side to allow people or material in. Rather, the curtains feature entry and exit locations. The most common entry and exits are strip curtains, swinging doors or powered roll up doors. Strip doors being the most common and economical. Each version features a freestanding frame that anchors into the floor and seals to the curtain wall.
Curtain Track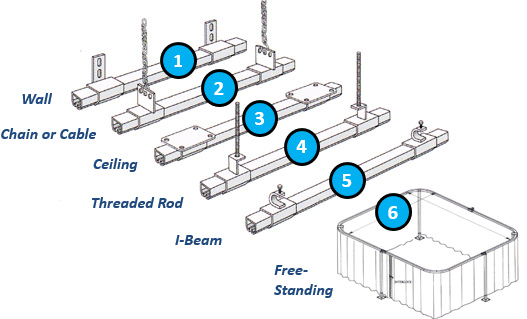 16 gauge galvanized steel tracks
Nylon roller hooks for easy opening
6 mounting styles to connect to various structures
Free standing hardware for up to 20' in height
Static Mount Hardware

Aluminum Angle - Use with self tapping Tek screws to pinch curtain to angle.
Grommets Only - You can then use many DIY methods to hang the curtains.
Beam Clamps - Clamps onto the flange of beams, joists and purlins.