Overview
AKON's modular-style divider curtains will quickly and cost-effectively separate floor space. They are customizable with specific colors, sizes, materials, mounts, and other features. Unlike traditional rigid walls, our curtains are inexpensive, much easier to set up or take down, and usable for different applications. AKON is the best shop for partitions and dividers - our curtains are used in many different industries, for all sorts of applications.
Create space for specific tasks only and isolate them from the rest of the warehouse. Or, position the dividers in retail establishments to divide kitchens, lunchrooms, or waiting areas. Because of the modular design, these dividers will always be useful.
Style 1 - Portable Dividers
Portable Dividers

- Easy To Set Up And Move

One of the most common divider types is the portable. AKON's freestanding portable dividers take no more than a few seconds to be work-ready. They are easy to store and carry.
These portable dividers are perfect for welding operations, garage workshops, cafeterias. They will protect workers and everyone who passes by from welding flashes, sparks, spatter, and flying debris.
The portable divider screens are exceptionally useful at restaurants, stores, pharmacies, and schools for social distancing purposes. Sometimes, it is of vital importance to keep people working at safe distances. The portable screens fix that, as they will act as dividers and allow more people to stand in close proximity within each other while still being separated and safe.
Style 2 - Hanging Curtains
Hanging Curtains

- Efficiently Organize Floor Space
AKON's hanging curtain dividers attach to a track and entirely seal off facility areas. If you wish to completely isolate an area, this is the answer. There is no need for expensive traditional walls. These curtains are common in larger warehouses, garages, or wash bays.
With the use of heavy-duty materials, the handing curtains will make sure chemicals, spray paint, weld sparks, and dust will never pass through.
You can go with either a static or track mount. The static mount can be one of these three options: aluminum angles, grommets at the top, or I-beam clamp. The track types can be any one of these: a wall mount, chain/cable mount, ceiling mount, threaded rod, I-beam mount, or free-standing mount.
Style 3 - Freestanding Curtains
Freestanding Curtains

- They Come With Their Own Mount

If you have no structure to attach the curtains to, we can offer a solution. AKON's freestanding dividers have their own mount. It is made up from galvanized steel and designed for rugged use. The modular design helps setting up different layout types.
AKON'S freestanding curtains are supported from the floor up with base plates. The uprights are spaced every 8 to 10 feet. Depending on what track you choose, one option would be to move the curtains from side-to-side, while the other is stationary.
Freestanding curtain dividers come in either strip or solid form. Strips allow people to pass through with ease as there is no need to move the curtain when passing by. Strips are see-through and replaceable. Meanwhile, the solid curtains offer better temperature, dust, and noise control. They allow side-to-side movement.
Lunchrooms
With the use of curtain or screen dividers, it is possible to repurpose unused space and create a lunchroom inside a large facility. You can also divide an existing lunchroom into smaller sections for better privacy.
Offices
Divide a large office into two or more, smaller areas to block off incoming noise and provide a pleasant t for administrative tasks. You can set up large conference areas and move the dividers back after the meetings.
Working Space

Divide a warehouse into smaller working areas; each for a specific operation. The materials we use are meant for heavy-duty, constant use. Create a more efficient working space by reorganizing the floor area.
Garages
Manage your garage space better with special garage divider curtains. With them, you can set up a workshop inside the garage and keep your vehicles or other instruments clean. Prevent warm or cool air from escaping the garage.
Outdoor Use

These dividers are amazing for outdoor use as well. Being made from vinyl with industrial strength, they can withstand the elements for prolonged periods of time all the while stopping rain, dust, and pests from entering.
Wash Bays

Partitioning industrial wash bays will make it easier to contain the over-spray from power washing and even painting processes. Keep nearby areas clean and dry while preventing cross contamination and chemical spills.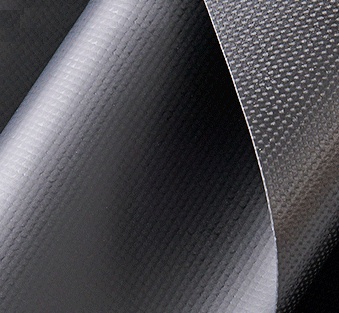 Opaque Vinyl
Industrial grade 18oz opaque vinyl ideal for moderate temperature control and blocking line of sight. $$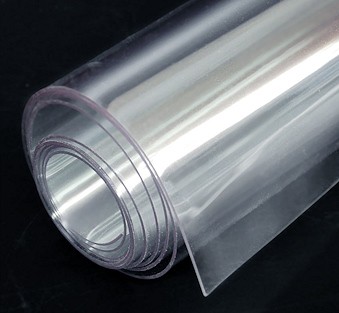 Clear Vinyl
Industrial grade 20mil clear vinyl ideal for moderate temperature control and allowing a line of sight. $$
Insulated Vinyl
Industrial R3 1/2" thick material with 18oz vinyl skins ideal for heavy temperature control and blocking the line of sight. $$
Blackout Velour
16 oz. IFR polyester velour is a soft material commonly used in many commercial and industrial applications. It is soft to the touch and is a 100% blackout material. Color options are black, white, gold, scarlet, cabernet, royal, and silver. $$$