Make Your Facility Look Great
Your industrial curtain's color is more than just for appeal. Apart from enhancing the way your facility looks, it can also help ensure the efficiency of your areas as well as your employees by promoting a safer work environment. If you are new to installing industrial curtains or you simply want to upgrade your existing curtains, here are three of the essential things you need to consider.
1. Purpose
There are a handful of reasons why you might want to set up a few industrial curtains in your facility. If you are looking for something that can keep your production process out of view, your best options are curtains that have a single opaque color. Take, for example, those in the automotive industry. You can find them commonly using white for their curtains.
In case you are looking for protection but still want to maintain a clear view of what goes around in your facility, you can install transparent curtains. You can find this type of curtain frequently used on antique car shows.
For those in the health care industry, they commonly invest on curtains that are blue and white in color. These two colors allow dirt and grime to be easily seen and, eventually, cleaned.
2. Industry Standards
Each company has its own set of standards when it comes to color-coding hazardous and non-hazardous areas. Before you order your industrial curtains, it's a good idea to be clear about what colors you use to avoid confusion.
For those in the welding industry, the color of their industrial curtains counts a lot, especially since they relate to UV radiation absorption. Orange and red, for example, are more likely to reflect light which make them more suitable for medium welding applications.
If you are into photography and X-ray, black is the most suitable color for your industry as it can absorb almost all lights. As for one of the most durable ones, Opaque Blue Vinyl Steel-Scrim is a great choice.
Green, on the other hand, can block almost all UV lights while maintaining very little visibility. This color is an excellent choice for those who do plasma cutting and laser welding. If high eye protection is what you are looking for, you can invest in blue industrial curtains.
3. Design
This option isn't that vital to the productivity and efficiency of your facility. However, to add appeal, you might want to consider the design of your industrial curtains. You can also choose to have your curtains in a patterned or solid color, especially if you are working with non-color specific areas.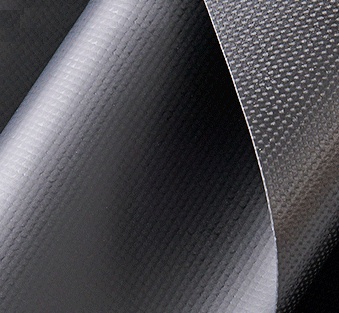 Opaque Vinyl
Industrial grade 18oz opaque vinyl ideal for moderate temperature control and blocking line of sight. $$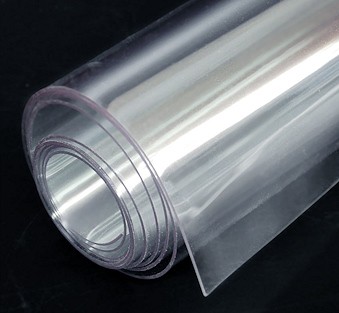 Clear Vinyl
Industrial grade 30mil clear vinyl ideal for moderate temperature control and allowing a line of sight. $$
Insulated Vinyl
Industrial R3 1/2" thick material with 18oz vinyl skins ideal for heavy temperature control and blocking the line of sight. $$
Curtain Track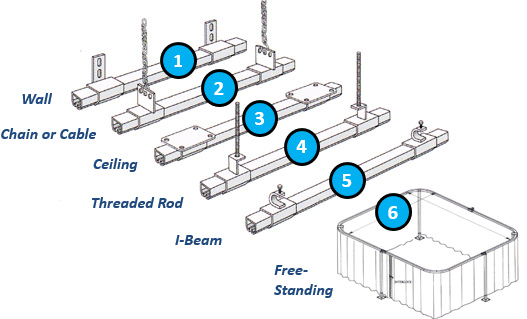 16 gauge galvanized steel tracks
Nylon roller hooks for easy opening
6 mounting styles to connect to various structures
Free standing hardware for up to 20' in height
Static Mount Hardware

Aluminum Angle - Use with self tapping Tek screws to pinch curtain to angle.
Grommets Only - You can then use many DIY methods to hang the curtains.
Beam Clamps - Clamps onto the flange of beams, joists and purlins.