Overview
AKON's pole barn curtains are designed to maintain specific stable temperatures and and also protect your agricultural facility during harsh weather. The curtains use vinyl with industrial power that can withstand extreme heat, humidity, snow, rain, and ice.
Depending on your application, we offer 12oz, 18oz, and 22oz vinyl in the form of curtains with tracks, screens with panels, hanging strips, enclosures, or other shapes. By maintaining proper indoor temperature and isolating harmful noxious gases, the animals will remain safe and healthy.
You also have the option to separate the barn and create spaces for different tasks which need to be isolated from everything else. Pole barn curtain types include:
Style 1 - Pole Barn Side Wall Curtains
Side Wall Curtains

- Better Alternatives To Fixed Walls

The side wall curtains use industrial 18oz vinyl which insulates against harmful temperatures, moisture, and noise. You can choose between track mounts for better mobility or static mounts.
By setting up the curtain walls, you will create a pest-free area for all your animals to enjoy. AKON's side wall barn curtains will provide airflow, control temperature, block up to 90% of harmful UV rays, and keep all sorts of pests away.
Benefits
Available in any size and layout you need
These curtains come with multi-layer vinyl for amazing insulation
You can add a clear vision panel in the middle for visibility
The vinyl surface is super easy to clean
The sidewall curtains are inexpensive unlike traditional rigid walls
Easy to put up, take down, move, store, and repurpose
Common applications include swine, poultry, and horse barns.
Style 2 - Pole Barn Door Curtains
Pole Barn Door Curtains

- Amazing Mobility

These barn curtains are designed with durable and technologically-advanced vinyl. They come with custom lengths and heights to provide a stable fit to your barn, stall, shed. Animal comfort is of vital importance for health and production. This is why our pole barn door curtains are widely used by farmers across the country. These pole barn doors come with rugged durability and a low-maintenance design. Commonly used in all types of barns for ease of access without affecting indoor temperatures.
Benefits
Available in any size and layout you need
Prevents bugs, birds, insects, and rodents from entering
You can add a clear vision panel in the middle for visibility
The vinyl surface is super easy to clean
Style 3 - Pole Barn Dust Curtains
Dust Curtains

- Prevent Dust Buildup

The pole barn dust curtains have a unique design which changes air circulation and prevents dust buildup. They come with all the benefits of other AKON curtain types as well. It is important to note dust can be dangerous to animals and people alike. Regular exposure can irritate the skin, eyes, ears, respiratory system, and cause allergies. On super rare occasions, high buildup can lead to a combustive dust explosion. Equipment can also be affected over time.
Benefits
Amazing at controlling dust and debris
The curtains can be used as doors, windows, walls, or enclosures
Air contamination shall not spread beyond its source
Prevent people and animals from breathing in hazardous fumes, odors, dust
Lower heating or cooling costs thanks to the curtain temperature insulation
Style 4 - Pole Barn Strip Curtains
Strip Curtains

- Easily Pass Through

Barn strips are great if you want unaffected mobility while having a barrier against rain, snow, and outdoor temperatures. The strip curtains we design are transparent with an excellent optical clarity.
The vinyl we use is made for industrial use and can withstand heavy use. It is also resistant to mold, mildew, bacteria, and fungus. If you do not have curtain mount hardware, we also offer optional tracks with galvanized steel and resistance to rust.
Benefits
Reduces energy costs without affecting mobility
Barrier for dust, smoke, and flying debris
Can be used in temperatures between 0°F and +150°F.
The widths/thicknesses include: 6″/.060″ | 8″/.080″| 12″/.120″ | 16″/.160″
Style 5 - Pole Barn Mesh Curtains
Mesh Curtains

- Cool The Barn While Keeping Bugs Away

The barn mesh curtains are designed to let cool breezes enter while keeping mosquitos and other bugs at bay. You can also use them as divider walls to separate the barn floor space into smaller area. The strips we offer are exactly 36″ wide. Barn mesh curtains are most commonly used to close off doors and windows for horses and poultry barns.

Benefits
Filtration filters will screen out mosquitoes and prevent dust buildup
Mesh greatly reduces sunlight glare
These curtains will not impede people or animals when moving
Greatly beneficial for barns with low-ventilation
Vinyl woven scrim has amazing core strength against harsh storms and temperature swings
Style 6 - Insulated Pole Barn Curtains
Insulated Pole Barn Curtains

- Perfect For Extreme Wether

Livestock is super valuable and requires stable and comfortable barn temperatures at all times. AKON's insulated pole barn curtains are reinforced to have a higher insulation rating than all other products. The track mounts we use come with galvanized, rust-free steel. The insulated curtains are most-commonly used for stall barns, calf barns, poultry, and sometimes horse riding arenas.
Benefits
Vinyl does not crack or brittle in cold temperatures
Choose between R3 and R6 separation values
Save a lot of cooling or heating costs in the long run
Prevent indoor condensation and thus mold buildup
Amazing dust, pest, and noise control
Almost no maintenance costs due to how tough and slick the vinyl is
Style 7 - Pole Barn Divider Curtains
Divider Curtains

- Efficiently Reorganize Space

To maximize livestock productivity, it is often needed to separate the barn into smaller areas each for specific animals or operations. By organizing floor space well, you can greatly improve light, ventilation, and temperatures. The best way to do that is with the use of special divider curtains. control.
The barn divider curtains are also amazing for managing dust, methane, and ammonia. They will prevent fungi buildup and the spread of airborne diseases.
Benefits
Quickly and efficiently divide floor space for different uses
The curtains are easy to clean, take down, store, and repurpose
Such curtains are around 1/3rd of the cost of rigid permanent walls
Style 8 - Pole Barn Wash Bay
Wash Bays

- Contain Mud, Water, And Debris

AKON's wash bay enclosures or wash bay curtains are reinforced against strong pressure from washing. They will easily contain mud, water, chemicals, and dust while keeping the rest of your barn clean and dry. By using wash bays, you will create a safe area and prevent the livestock from developing respiratory illnesses which are especially dangerous to young animals.
Benefits
Wash bays are resistant to almost all chemicals
Available in many colors to match your barn
We use industrial vinyl which is slick and won't stain
Durable 18oz Vinyl reinforced with a polyester mesh scrim
Optional clear 20mil vinyl vision panel for a clear line of sight
NFPA 701 & California State Fire Marshall Standards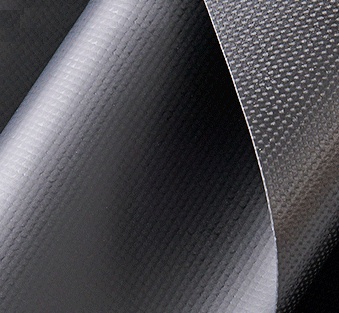 Opaque Vinyl
Our 18oz opaque vinyl comes with industrial strength and is ideal for moderate temperature control. The shade can be fully-opaque or come with a clear vision panel. $$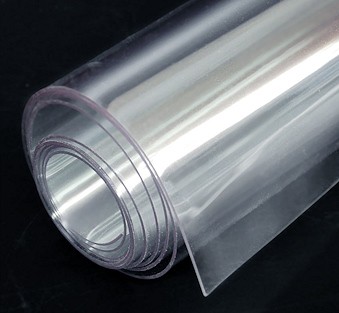 Clear Vinyl
The 30mil clear vinyl is ideal for moderate temperature control. It creates a line of sight inside the warehouse while providing amazing protection. $$
Insulated Vinyl
The industrial R3 1/2" thick vinyl is made for heavy-duty use. These vinyl skins come in 18oz and are made for heavy temperature control + blocking line of sight. $$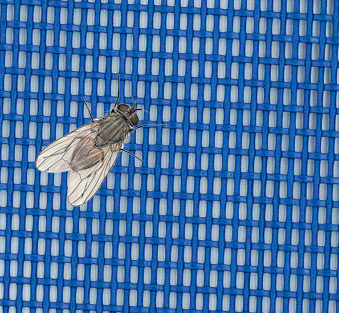 Mesh Vinyl
Industrial grade mesh vinyl is useful if you want breezes to come into the warehouse for better air circulation. The mesh is dense enough to keep all insects away. $