Clear Yardistry® Gazebo Curtains | By AKON
OVERVIEW
When it comes to outdoor living, a Yardistry® Gazebo is a great addition to any backyard. But as the seasons change, it's important to make sure your gazebo is properly prepared to handle whatever Mother Nature throws its way. One of the best ways to do this is by attaching curtains to your gazebo.
Installing curtains on your gazebo is an easy and effective way to block out snow, rain, wind, small pests, pollen, and dust from entering. With a wide range of options to choose from, you can customize your curtains to fit your specific needs. From different materials like Clear Tarps, Opaque Vinyl, and mesh, to various colors, heights, weights, and accessories, the possibilities are endless.
If you're looking for a way to keep your gazebo well-insulated while still enjoying the view outside, our clear Yardistry® gazebo tarps and curtains are the perfect solution, allowing natural light to filter through while providing excellent insulation.
By properly attaching our curtains to your Yardistry® Gazebo, you can enjoy your outdoor living space all year round. With our clear tarps, you can protect your gazebo from the elements while still enjoying the view outside. Upgrade your gazebo today and make the most of your backyard!
Step 2 - Attachment Ideas
A popular method for hanging your tarps is by using a sleeve expansion joint. Basically you drill a hole and then when you tighten the bolt down it expands the sleeve holding the bolt/tarp tightly. The mounting holes can stay in place all year until its time to once again install the tarps. Available from local hardware stores and many online stores.
A common attachment method we use for our gazebo curtains and walls. There are a few hook types below:
Cornice Hooks. The cornice hook screws into your structure through the grommet and then you point the L shape head upward to hold the curtain.
Hanger Hooks.They can attach to almost any surface and removal of the tarp is easy once it is no longer needed.
Pin Hooks. They have two sides - a sharp pin and a curved hook and up to four prongs total.
S-Hooks. They resemble the shape S and can be used with any curtain type. Make sure they are in good condition, as they are clearly visible.
Snap Hooks. A niche application where you want to connect two or more curtains together. The hook clips through grommets with ease.
Lag Screws, Bolts, Nuts, and Washers
One of the simplest ways to keep a gazebo curtain in place. The eye lag screw screws into your structure through the grommet and then you put a small piece of material through the opening of the lag screw so the tarp can blow off.
We use these most often for outdoor applications where the weather can become harsh. These screws will keep your gazebo curtain in place even during the strongest of winds.
The easiest to use curtain attachment method and commonly used for clear Yardistry gazebo curtains. Twist locks use a special oval shaped grommet with a twist lock fastener. The fastener screws into you structure and stays there all year round. When you take down your tarps for the year they will be ready for you next year.
Cable ties are a versatile and reliable option for securing clear tarps in a gazebo setting. Their compact design allows for a discreet and unobtrusive look, while their strong grip ensures that the tarp stays in place even in windy conditions. The ease of use and adjustability of cable ties make them a popular choice for securing tarps in gazebos, as they allow for quick and simple adjustments to be made as needed. Whether you're looking to create a more private space, protect your outdoor furniture from the elements, or simply add some style to your gazebo, cable ties can be a practical and effective solution.
AKON offers a rich choice of industrial curtain hardware, made out of 16-gauge galvanized steel. Our hardware parts are made for heavy-duty operations and are commonly used for welding, wash bays, garages, warehouses, loading docks, retail uses, and other applications.
Ceiling Mounts which mount directly to the ceiling. The track then allows for the curtain to roll side to side on rollers.
Wall Mounts which mount directly to the face of a wall or vertical surface. The track then allows for the curtain to roll side to side on rollers.
Chain or Cable Mounts which drop down from high above to suspend the curtain. The track then allows for the curtain to roll side to side on rollers.
Threaded Rod Mounts to drop down from high above to suspend the curtain. The track then allows for the curtain to roll side to side on rollers.
I-Beam Mounts work best when connecting to a truss. Once connected, you simply tighten down the set screw.
I-Beam clamps which mount to joists, purlins, and I-Beams. The eye hook then goes through the grommets and into the bottom of the clamp.
What Makes AKON's Curtains Ideal For Yardistry Gazebos?
Introducing Akon Clear Tarps - the ultimate solution for custom-made, high-quality gazebo curtains. Our rich experience in creating curtains for Yardistry gazebos means you can expect nothing but the best. With the ability to choose specific dimensions, colors, layouts, and other accessories, you can design your own custom curtain to fit your specific needs.
Our Clear Yardistry Gazebo Curtains are popular among clients across the USA for their clear line of sight and weather-resistant properties. Our clear panels are waterproof, rainproof, and winter proof, making them perfect for outdoor use.
We build each clear gazebo curtain with a combination of grommets, snaps, twist locks, zippers, and pockets for maximum stability and easy installation. You have the flexibility to choose the position of these elements, ensuring a clean and detailed look.
Our clear material is made with webbed edges for added strength, ensuring your fasteners won't pop out during wind or rain stress. We highly recommend Akon Clear Tarps for all outdoor curtain needs, providing you with a clear line of sight and peace of mind during any weather.
Request a FREE Quote today and bring your outdoor vision to life with Akon Clear Tarps.
Clear Yardistry® Gazebo Curtains | Key Benefits
Temperature Control
Temperatures will stay nice and stable during regardless of the season and thus allow you to use the gazebo all-year-round.
Humidity Control
Vinyl curtains are water-resistant and will keep humidity levels super stable during harsh storms. Rain will not ruin your relaxation.
Pest Control

Insects, rodents, and birds cannot enter inside the gazebo area regardless how small some of them might be.
Noise Control

The curtains function as dual-purpose noise-insulation walls. Your gazebo will remain calm no matter loud the outside area is.
Gazebo Curtain Material Options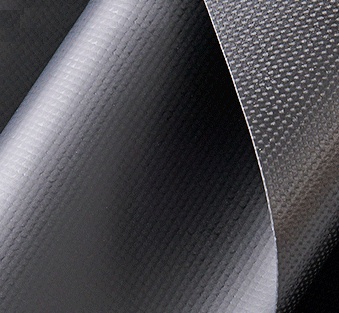 Opaque Vinyl
Our 18oz opaque vinyl is the strongest material and is ideal for extremely low temperatures. The material can be fully-opaque or come with a clear vision panel. $$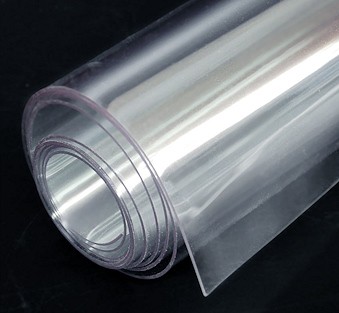 Clear Vinyl
The 20 and 30mil clear vinyl is great for line of sight and letting light into your pavilion. By far the most common material used for pavilion side wall enclosures. $$
Insulated Vinyl
The insulated R3 is a 3/8" material that made for extreme temperature control. The outside uses the 18oz vinyl and the inside is a thick batting. $$$$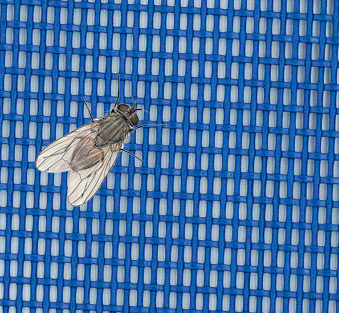 Mesh Vinyl
Made for the warmer summer months, the mesh curtains allows for a breeze inside of the pavilion while keeping flying insects like flies and mosquitos outside.  $
Common Challenges and Workarounds
The challenge of not having a flat surface to attach the clear tarps to is a common issue in the installation process. However, with the right tools and techniques, it can be effectively overcome to ensure a secure and seamless installation.
In some instances, the beams or supporting structures may not be aligned or parallel to the desired location for mounting the clear tarps. However, this challenge can be overcome by utilizing hook screws or hook snaps. These fastening solutions provide a secure and reliable hold with a high-strength rating, ensuring complete coverage for your gazebo.
When installing a tarp, there are often obstacles that need to be navigated around, such as beams, poles, or other structures. These obstacles can make it difficult to properly secure the tarp and ensure that it stays in place. This is where precision cuts come in. We can make cuts in the tarp that are specifically tailored to go around these obstacles, ensuring that the tarp is securely in place and that it covers the desired area.
Securing tarps or static panels requires both high-quality materials and a reliable mount. A good mount guarantees that the tarp or panel stays in place and offers the protection level you want. One option for a mount is the sleeve expansion anchor, which is designed to provide a sturdy and stable hold.
There can be obstacles that require you to consider whether to install the tarp inside or outside of a structure. Installing a tarp inside can provide added protection from the elements and added living space, while installing a tarp outside can provide added privacy and an outdoor living space. Both options have their own set of benefits and challenges, and it's important to consider which option would be the best for your specific situation.
Precision and accuracy are key. One way to ensure that you get the right product the first time is to create detailed drawings prior to ordering. This can help you to visualize the final product, identify any potential challenges or obstacles, and ensure that all of your specifications are met.
At AKON, we prioritize accuracy in custom products. Before ordering, we offer the option to include detailed drawings in your quote to ensure that our manufacturing process aligns with your requirements. This ensures your clear tarps will be made exactly to your specifications, eliminating revisions and saving time.
Get your clear tarps made right the first time with AKON Clear Tarps.