OVERVIEW
With AKON's Divider Curtains, separate areas within a fabric building has never been easier. We supply industrial warehouse divider curtains for warehouses of all sizes and shapes. The dividers use industrial-grade vinyl which is great for separating space or providing much needed insulation for temperature, humidity, and dust control.
With our expert advice and solutions, you will easily set up a smooth installation. In addition to educating you and your staff on the benefits and limitations of these large fabric building divider curtains , you will receive one of the most economical curtains on the market. You can easily create your own, custom divider curtain right away.
Fabric Building Curtain Uses
Building Partition

Quickly separate and divide the facility into multiple areas depending on how you want to organize production.
Temperature Zoning
Create temperature zones for product storage or for a safer and more comfortable working environment.
Humidity Control
Control humidity levels within your fabric structure for food products or for better manufacturing processes.
Separate Tenants
Fabric building curtains allow you to zone or lease out your space to tenants who need to be kept separated.
Control Noise & Dust

Fabric building curtains are also dual purpose noise & dust control curtains due to their thick batting.
Free Standing Strip Doors
For motorized traffic a free-standing steel frame strip door is ideal. The steel frame takes the stress off of the curtain wall ensuring longevity and performance for motor traffic and high use.
Swinging Impact Doors
A free-standing industrial swinging door can also be provided for access. Also known as impact doors, these heavy duty doors can take a lot of abuse from carts, fork lifts or heavy foot traffic.
Roll Up Doors
Supported with a free-standing steel frame the power roll up doors can be opened and closed via remote from a fork lift. Door
styles and prices vary based on frequency of opening and closing, speed requirements and size.
Fabric building divider curtains are inexpensive
They are also quick to install and easy to take down
Separate work zones with ease
Superior climate, noise, and dust control
Separate dust creating activities so other areas remain nice and clean
Less expensive than fixed walls, but as good at performing the same tasks
An useful modular in design
They can integrate doors and windows
Reduce your fabric building/structure heating and cooling bills
Seal off unused floor space for future use
Contain paint over spray from large scale painting projects
Contain smoke from assembly and manufacturing processes
Control humidity for more comfortable work conditions
Maintain the right temperature for workers or products
Can separate temperatures of up to 40 degrees C
Clear window panels so you can easily see through them
Strip doors which will allow easy access for anyone passing from one side to the other
Fire retardant vinyl for safety
Anchoring floor mounts which will keep the curtains rigid if windy
Floor sweeps will touch the floor and provide better environmental separation
Stick on seal Velcro for attaching your curtain edges to a solid surface such as a beam or wall face
Optional 3/16" chain at the bottom of the curtain for additional weight

Flame retardant fabric prevents accidental fires from sparks

Can be designed to mount with grommets or hook & loop

Modular in design for future application changes

The fabric building divider curtains are quick to install

Divider curtain sections can be Velcro connected
Fabric Structure Curtains Are Future-Proof
Works With All Fabric Buildings
There are lots of different manufacturers of fabric buildings but they all use very similar steel support members. Our fabric building separation dividers work perfectly with almost all of these steel cross members. We have several different styles of hardware to choose from which clamp onto the flange or zip tie to the tubular structures. Simply take a picture of the hardware and we will make a recommendation on which style will work best.
Modular In Design
One of the key benefits of our fabric building divider curtains is their ability to be installed and utilized until your application or needs change. The curtains can then be taken down and stored on pallets or reconfigured for another application. The divider curtains simply Velcro together in sections; making them easy to manage and reconfigure. Should you need to make changes, you will be able to relocate the curtains because they are extremely flexible.
Ideal For Future Needs
In the past, you would use a rigid wall which would restrict you on future changes. Today's successful fabric structures are ever changing and need the ability to quickly adapt to new products, processes, and tenants. AKON's curtain dividers have the same adaptability and are also just as inexpensive when compared to rigid walls. Now you can quickly partition your fabric buildings with speed and make new spaces in the niche of time.
Movable Curtain -
Suspended Track
The curtain track is suspended from above which is attached to the structure of the fabric building. The separation curtain can then roll side to side with ease to be removed almost completely out of the way.
Movable Curtain -
Free Standing
The freestanding curtain track is suspended from below using vertical uprights. While this is a more expensive set up due to additional hardware it allows access above the curtain. Typically used when it is not ideal to support the curtain track from above.
Movable Curtain On Track -
With Top Valance
Using either suspended curtain track or freestanding curtain track with the addition of a top valance. The curtain valance is used for additional separation in your fabric structure building. Usually ideal for temperature zoning or dust control. The bottom curtain opens and closes to allow access while the top is static.
Static Position Curtain -
Full Coverage
With this configuration you have one large curtain that only attaches at the top. The curtain is static in position so that it does not open or close. This configuration most often times features and access point like a strip door, roll up door or a swinging door to allow access to both sides for people and forklifts.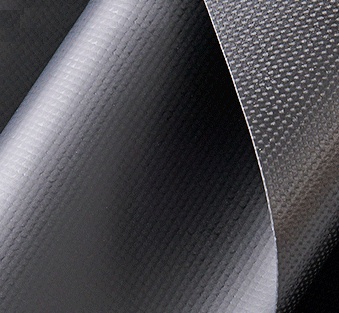 Opaque Vinyl
Industrial grade 18oz opaque vinyl for blocking line of sight in the fabric structure. $$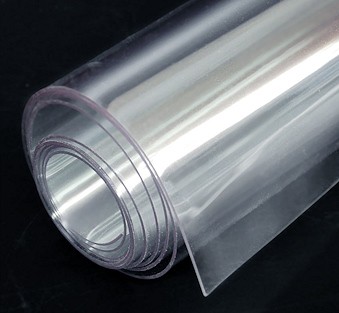 Clear Vinyl
Industrial grade 20 or 40mil clear vinyl which is ideal for allowing a line of sight and light inside of the fabric structure. $$
Insulated Vinyl
Industrial R3 1/2" thick material with 18oz vinyl skins ideal for heavy temperature control and blocking the line of sight in the fabric structure. $$
Your Ideas Become Reality
From Design To Install
AKON is the industry leader in fabric structure divider curtains, and we can take your design from concept to shipping in only 10 working days. We work closely with industrial engineers and business owners to transform their objectives from an idea to reality. You can always count on our friendly staff for assistance.