Overview
AKON's industrial awning curtains and roller shades provide shelter from wind and snow during the harsh winter months. Meanwhile in the summer, they offer privacy and reduce cooling costs. Installing awning curtains is similar to adding ad additional room to your home or business. There is no need to remodel either as the curtains are quick and simple to set up.
The materials we use are heavy-duty and made for outdoor use. They can withstand the elements for years to come and thus provide a safer area for anyone who walks past them.
The industrial awning curtains are also custom built specifically for your application. You get to choose the sizes, layouts, materials, and optional features. The curtains not only improve temperature efficiency, but also give better looks to your industrial facility. You can build them online:
Cover Large Outdoor Openings
The Materials We Use

Depending on your application and the weather these curtains will be exposed to, you can choose between clear, opaque, or mixed.
Clear PVC has amazing visibility as it allows the sunshine into your space. However, this material is not the best at wind blocking. Clear PVC is not reinforced with an internal scrim. This means it is more susceptible to damage in areas with strong winds. Cold temperatures below 10°F are another issue as the clear material becomes stiff. As such, it is more commonly used in areas with calmer weather or for seasonal use.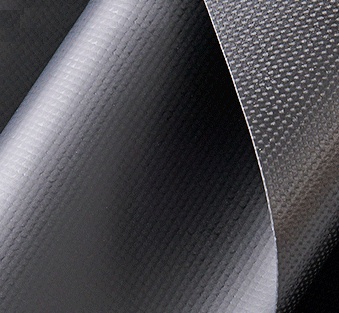 Opaque Vinyl
Industrial grade 18oz opaque vinyl ideal for moderate temperature control. The shade can be all opaque or feature a clear vision panel. $$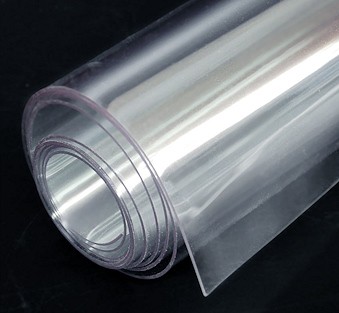 Clear Vinyl
Industrial grade 30mil clear vinyl is ideal for moderate temperature control and for allowing a line of sight into the warehouse. $$
Insulated Vinyl
Industrial R3 1/2" thick material with 18oz vinyl skins ideal for heavy temperature control and blocking line of sight into the warehouse. $$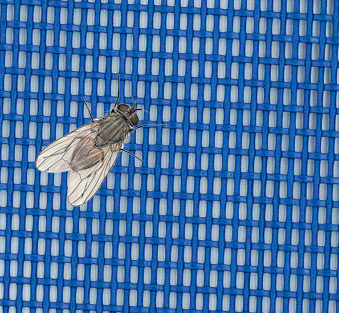 Mesh Vinyl
Industrial grade mesh vinyl allows the breeze to come into the warehouse while keeping the insects outside and away. $
Keep Weather Out and Let Light In
Vision Panels
Opaque industrial awning curtains come with 18 ounce reinforced vinyl. It is commonly used for trucking tarps, commercial awnings, and bounce houses. It offers more privacy and performs better against negative weather effects. It takes insanely strong winds to damage the reinforced vinyl. It also has amazing endurance against freezing temperatures. The mixed option has 18 oz vinyl along a 20mil clear panel. These curtains are reinforced against harsh weather and have cold resistance.
Flexibility For Expansion And Storage
Awning Curtain Benefits
Awning curtains make doorways, docks, and garages safer for walking
Block strong winds, raid, snow, flying debris, and small pests
Better temperature control
Super low maintenance costs
Awning curtains are quick and easy to set up
You can always roll down the curtains when they are not needed. Folded, they take up almost no space at all
Reposition or reuse the curtains elsewhere as they are multi-purpose
Ability to purchase more curtains and attach to existing ones
The vinyl we use has a smooth surface which is super easy to clean
By using a track system, the awning curtains can move side-to-side
Does not bend and damage like rigid walls and panels
An inexpensive solution unlike traditional walls or panels
Custom build specifically for you
Track and grommets are rustproof
Improve privacy with opaque curtains or visibility with clear curtains
The awning allows for quick access in and out which barely affects indoor temperature stability
Enclose Awning With Large Curtains
What Makes Our Awning Curtains Special?
Easy Install
The awning curtains will arrive with an installation tool kit. They takes almost no time to set up, or take down.
 Inexpensive
Our curtains are about one third of the cost compared to other awning walls, windows, panel systems, or doors.
Temperature Control

Keep temperatures consistent during the coldest of winters or hottest of summers. Keep the area less noisy too.
Weather Control

 Prevent rain, snow. and strong winds from coming through. Easily pull open the curtain when the storm calms down.
Custom Made For Your Application
Custom-Built Awning Curtains

By carefully filling in the quote form below, you can design your own, unique industrial or commercial awning curtains. Every feature has its uses and benefits. Here is what you can change:
Layout. Here, you get to choose if the awning has only one side or more
Size. Choose the widths and heights you need
Color. The awning curtains come with vibrant colors to better decorate the area
Track. The steel track is rust resistant and can either roll side-to-side or remain static
Grommets. They are optional and great for long-term curtain walling
Wind webbing. Optional tie-down straps or D-ring anchors are great if your area is windy
Other additional features such as mesh panels or aluminum angles exist for your awning curtain
Curtain Track
16 gauge galvanized steel tracks
Nylon roller hooks for easy opening
6 mounting styles to connect to various structures
Free standing hardware for up to 20' in height
Static Mount Hardware

Aluminum Angle - Use with self tapping Tek screws to pinch curtain to angle.
Grommets Only - You can then use many DIY methods to hang the curtains.
Beam Clamps - Clamps onto the flange of beams, joists and purlins.
Need more ideas? Check out our outdoor curtain anchoring guide.
Click Below To Get Started