How to Divide Warehouse Space
AKON's modular-style walls are the ideal solution if you want to quickly and cost-effectively divide space in your warehouse. The warehouse room dividers are custom-made specifically for your application. Choose any size, material, color, and feature you need. The dividers will boost efficiency, make the warehouse more organized, provide privacy, and create a safer working environment for all.
Create space for specific tasks only and isolate them from the rest of the warehouse. Thanks to their modular design, you can quickly take down, relocate, repurpose, or store the dividers. It is possible to purchase new dividers and add them to existing ones.
Style 1 - Hanging Curtains
Handing Curtains

- Efficiently Organize Floor Space
With the use of a track, we can design hanging curtains which entirely close off specific areas. These curtain warehouse room dividers are perfect if you want to isolate an area from the its surroundings. Nothing will come in or out.
The materials we use for these curtains are heavy-duty and will prevent chemicals, spray paint, weld sparks, and dust from passing through. Our curtains will create a safer working environment for everyone in the warehouse as dangerous elements will remain confined within their zone.
You can customize your new curtain by choosing the layout, length, width, color, track type, and other useful features.
Style 2 - Freestanding Curtains
Freestanding Curtains

- They Come With Their Own Mount

When there is no existing structure to attach dividers to, we have a solution. AKON's freestanding warehouse curtains come with their own mount. They can be single sided, four sided, or even connected together to form an entire row of booths. The hardware is fabricated from galvanized steel for rugged use. They are also modular in design with bolt together construction to allow for new layouts in the future.
When it comes to the track, one allows the curtains to move side-to-side, while the other is stationary. Another optional feature is a chain-weight pocket at the bottom while makes the curtains heavier. Other features include anchor straps and floor sweeps.
Style 3 - Portable Dividers
Portable Dividers

- Easy To Set Up And Move

Our freestanding portable dividers need only a few seconds from arrival to be work-ready. You can take them down in a moment's notice and move them elsewhere. They are also easy to store.
The portable warehouse room dividers are especially useful for welding operations. The dividers will protect warehouse workers and everyone who passes by from UV flashes, sparks, spatter, or other dangers. Being lightweight and sturdy, the mobile guards are commonly used for industrial workplace separation and are also used for keeping production factory workers separated along assembly lines and production lines.
Portable dividers are also great for social distancing. When it is critical to keep people working out at safe distances then our warehouse portable screens are a very quick solution.
Lunchrooms
Repurpose unused space to create a lunchroom inside the warehouse for everyone to enjoy. It will greatly improve worker efficiency and create a better environment for all. In the long run, it will speed up operations and save money. You can quickly set up the lunchroom and never have to worry about it anymore. The curtains can always be repurposed or moved elsewhere.
Offices
Set up an office room anywhere in the warehouse. Our dividers will block off incoming noise and provide a safe environment for administrative tasks. You can even create large conference areas for your meetings. If privacy is vital, there is an option to use blackout velour which will prevent anyone on the outside from interfering in the meeting.
Working Space

By using our dividers, you can separate the warehouse into different working areas; each for a specific operation. The dividers are designed for heavy-duty, constant use. They will hide the equipment and keep it safe from nearby operations. The dividers will make your warehouse more efficient by better organizing the working space.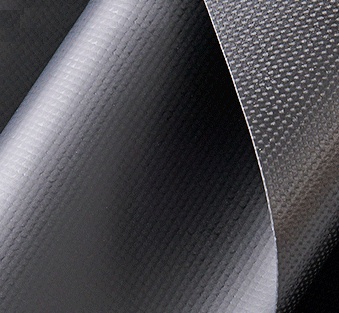 Opaque Vinyl
Industrial grade 18oz opaque vinyl ideal for moderate temperature control and blocking line of sight. $$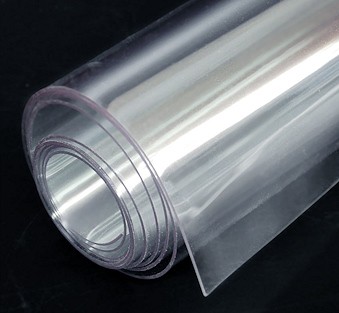 Clear Vinyl
Industrial grade 20mil clear vinyl ideal for moderate temperature control and allowing a line of sight. $$
Insulated Vinyl
Industrial R3 1/2" thick material with 18oz vinyl skins ideal for heavy temperature control and blocking the line of sight. $$
Blackout Velour
16 oz. IFR polyester velour is a soft material commonly used in many commercial and industrial applications. It is soft to the touch and is a 100% blackout material. Color options are black, white, gold, scarlet, cabernet, royal, and silver. $$$