Overview
If your gym has multiple teams practicing at the same time or too many clients overall, gym dividers may be just what you need. Gym divider curtains will allow you to maximize floor space by dividing the area into smaller zones. The curtains are highly efficient; they are thin and take up almost no space while still retaining industrial strength.
AKON also offers amazing gym divider curtain pricing. Choose among different divider styles and customize them as much as you want - sizes, colors, accessories, vinyl mesh panels, threaded rod mounts, or everything else you may need!
Custom-Made Gym Divider Curtains
Walk Draw Gym Divider Curtain: The Benefits
Gym divider curtain pricing is very competitive; it rests at a fraction of the cost of permanent structures
Easily partition your gym to more efficiently use up the space
Protect gym equipment from damage in case of accidents
Improve privacy in certain gym areas
You can always take down, store, reposition, and repurpose the walk draw gym divider curtain
You can always purchase more gym dividers and attach them to the existing ones to create a larger wall
Customize their colors to create neat appearances
Lifetime warranty on all hardware and 5-year warranty on all curtains
Add A Mesh Panel At The Top
The mesh material is ideal for gym partition walls. It allows air to pass through which is greatly beneficial for low-ventilation areas.
The mesh we use is made of industrial-grade vinyl. This is a tough material that can withstand different hazards and remain in good shape for years to come. Mesh also reduces sunlight glare and allows some light from the overheat lights to pass through.
Stores Neatly To The Sides
Minimal Storage Space
When the gymnasium curtain is not needed, simply walk the curtain to the sides of the gym and store it neatly out of the way.
The walk draw gym curtain wall only requires approximately 1.5" of storage space per 1' of curtain width.
You can further reduce the space required by using a curtain tie back strap to the wall.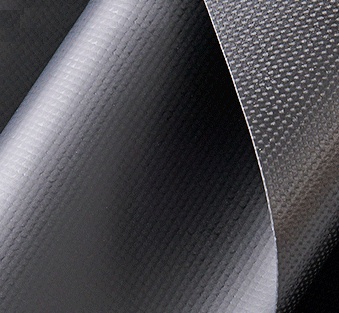 Opaque Vinyl
Industrial grade 18oz opaque Vinyl has been the industry standard for many years. Completely opaque and non-see through and great for noise dampening.
Mesh Vinyl
Usually located at the top half of the gymnasium curtains to allow air flow and let some light get through the curtain wall. This material is very strong and will last many years.
What Makes Our Gym Dividers Special?
Customization Options

Depending on which gym divider wall style you chose, there are many things to customize. Here are some examples:
Choose specific widths and heights
Colors such as white, red, royal blue, tan, beige, gray, black, forest green, orange, yellow, brown, burgundy, and more
Different track styles each with specific mount options
Combine your dividers in different layouts
Vinyl mesh panels
Clear vision panels
Velcro seals
Chain weights
Anchor straps and more...
Less Expensive Than Roll Ups

Walk draw gym divider curtains are a lot less expensive to purchase than roll up gym curtains. They are also easy to install, unlike the complex motorized versions on the market. The motors on those systems are also a maintenance issue and are very expensive to replace. You would also have to contend with electrical hook ups that are required to be hard wired and controls that need to be installed. Electrical motorized versions can also fail when there is a big event. With our roller track design, there is no maintenance and even a school child could open and close them.
Easy to Hang Drop Down Curtain Track

Our gym divider curtain track does not require special tools, welding, or extensive knowledge to install. The track bolts together and is modular in design, meaning it can be taken apart and then used with a different layout in the future. The most common style is the threaded rod track (as shown to the left). This track clamps onto a flange from above and then drops down to your desired height. There are also 4 other attachment styles as shown in the tabs below.
Easy To Install
Gym curtains come with a snap-together galvanized steel track that is easy to hang and reconfigure if needed.
Providing Security

If a lot of people are using the gym, then flying sport balls will not interfere with other people's games.
Control Noise
Gym partition walls will help reduce noise due to the thick PVC. This helps keep the yelling and bouncing ball noise to a minimum.
Separate People
The gym partition walls ensure everyone has a designated area to play, thus preventing interruptions from happening.
Rolling Hardware
16 gauge galvanized steel tracks
Nylon roller hooks for easy opening
6 mounting styles to connect to various structures
Static Mount Hardware

Aluminum Angle - Use with self tapping Tek screws to pinch curtain to angle.
Grommets Only - You can then use many DIY methods to hang the curtains.
Beam Clamps - Clamps onto the flange of beams, joists and purlins.