Portable Clear Gym Divider Screens
OVERVIEW
Portable gym dividers for social distancing. The folding portable screens are commonly used for gyms and workout classes for creating social space and for privacy when an opaque shade is used. These divider curtains provide separation to keep gym customers at a safe distance for social distancing. They help keep areas divided and separated during the pandemic outbreaks. The gym separation screens can form a single separation wall, a two-sided enclosure, three side enclosure, or four sided enclosure along with multiple other configurations. When it is critical to keep people working out at safe distances then our workout germ separation screens are very quick solution.
Separate Your Workout Equipment
Make 3 and 4 Sided Enclosures
Clear Hanging Gym Screens
OVERVIEW
In stock and ready to ship cough and sneeze clear hanging divider gym curtains. These gym curtains separate people for safe social distances as they workout. The clear material is easy to see through and is quick to hang from high places including drop ceilings or tall gymnasium rafters.
Custom made to the sizes you need
Rigid piping at the top and bottom
Crystal clear PVC with 40mil thickness
Simply hang using small steel cables
Clear Isolation Curtain Rolls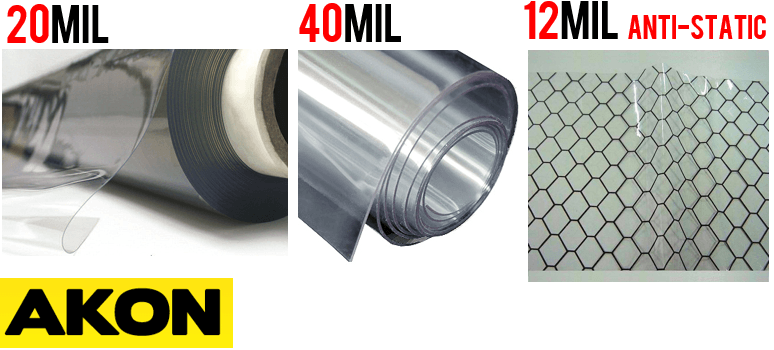 OVERVIEW
In stock and ready to ship bulk clear gym isolation curtains. If you are in a hurry and need a clear separation curtain quickly then you can choose clear bulk rolls which are stocked and ready to ship. You can hang these using lots of different methods and form all kinds of shapes and enclosures for isolating gym patrons from each other, workers from other workers or dividing employees from customers. Unlike the other clear hanging dividing screens these are off the shelf solutions and can ship same day or following day.
Control Germs and Virus Spread With Curtains
Easy Install
The curtain walls come with grommets at the top making hanging the contamination curtains quick and easy with minimal tools.
Environmental
Protecting the environment is critical when contamination takes place and the curtains are very quick to deploy either side to side or by roll down.
Protects Bystanders
Germ control curtain walls are ideal for increasing protection of bystanders by separating people.
Physical Barrier
The germ control curtains form a physical barrier in almost any design you need as it relates to your application and people separating needs.