Porch and Patio Enclosures For Winter & Summer
Use a space heater and clear vinyl plastic patio enclosures to stay warm
Weather curtain panels built to order for outdoor space insulation.
Winterize your space every season as they store qickly
Unparalleled Double Polished PVC-grade quality.
Quickly delivered for a fast installation.
Thousands of contented clients have relied on AKON.
Cover Screen Doors Easily
Screen door winterizing is often required for patios, screen porches, and other structures that have a screen door. We custom make these so that they have an exact fit on your screen door. The screen door winter cover is clear so that it lets light into your enclosure. The cover can be provided with snaps or grommets of your choosing based on the material your door is made of. The patio screen door cover keeps out wind, rain and snow making it a great complement to the other enclosure covers that we provide. When the season is over, simply un-attach it from the door and store it for next season. If you have a doggie door, we can also accommodate that by leaving a small clear flap that drapes over it.
Not all patio, porch, and gazebo enclosures are a perfect square. That is why AKON provides custom-shaped clear tarps so that you can complete your enclosure with a tight fit. Make triangles, rectangles, trapezoids, sloped tarps, and many other shapes to keep the elements out of your area. These shapes can be ordered online with our shopping cart, or you can hand sketch and upload your design and we will send you a quote that you can order from.
Getting into and out of your vinyl patio and porch enclosure needs to be quick and easy. That is why AKON offers several different options for you to gain access. We offer zipper splits and rollup panels on the vinyl enclosures that anyone can operate. The zipper is the most common and it has a double zipper pull so that you can open it from both the inside and the outside. The rollup panel door is hand-rolled and is held in the raised position with Velcro straps so that you or your visitors can come and go without the need to interact with the vinyl enclosure.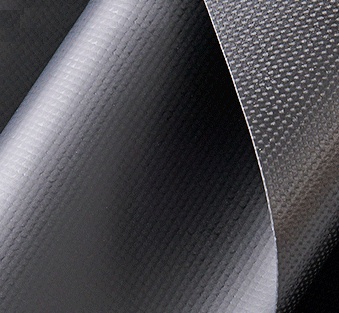 Opaque Vinyl
Industrial grade 18oz opaque vinyl ideal privacy and extreme low temperatures. The shade can be all opaque or feature a clear vision panel for line of sight. $$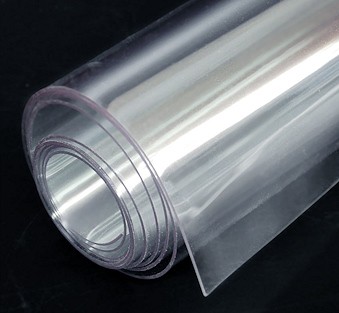 Clear Vinyl
Industrial grade 20mil or 30mil clear vinyl is ideal for temperatures as low as 0° F. This is our most common material and allows for a full line of sight. $$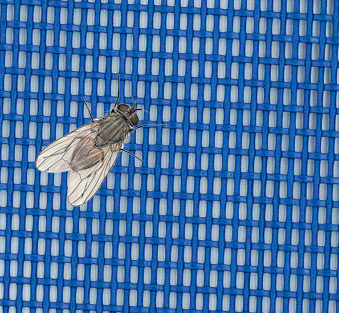 Mesh Vinyl
Industrial grade mesh vinyl allows the breeze to come into your space while keeping the insects outside and away. $
Insulated Vinyl
Industrial R3 1/2" thick material with 18oz vinyl skins ideal for heavy temperature control and blocking the line of sight. $$
Winter or Summer Time Use
Vinyl patio and porch enclosures come in many sizes and custom shapes. Winterize your patio and porch for the cold season or keep the pollen and rain out in the summer season. The clear patio panels are made to your exact sizes to fit perfectly. After you are done using them for the season, they can be taken down and stored for the next season. Unlike rigid insulated panels, they are less expensive, easier to store, quicker to produce, and faster to install.
Clear Vinyl Plastic Porch Enclosures
Are you squandering livable space in your own patio? Consider the opportunities if the patio or porch weren't so chilly in the winter. A romantic outside supper, playing board games with the kids, watching football together, or maybe simply cuddling up on the porch swing during a snowstorm. Time is valuable. Maybe you may reconnect with your family in the traditional manner right outside your front door.
Keep Using Your Patio In The Winter
Benefits
Huge energy savings
Keep your patio warm in the winter
Easy to move and customize
Prevents condensation inside
Doubles as noise control
Less expensive than rigid walls
Quick to install, take down and store
Applications
Insulated patio enclosure
Insulated screened in porch enclosure
Insulated gazebo enclosure
Insulated pergola enclosure
Insulated barn enclosure
Insulated balcony enclosure
insulated awning enclosure
And more …
Temperature Zoning
Create an area that you can heat inside of your patio so that it is warm enough to enjoy all through the cold months.
Humidity Control
Effectively control humidity levels inside of the area as a result of the insulated batting inside of the thermal patio curtains.
Keep The Party Going
If you use your patio as a location for grilling, parties, TV watching or a game room then the panels allow you to use it all winter!
Control Noise
Thermal patio enclosure curtains also control noise. Keep the sounds of your neighbors or traffic out of your enclosure.