Description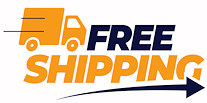 Ordering
---
Ships in 7-12 work days
Free Shipping!
Ships UPS or FedEx. You can also specify your shipping account
1 year warranty on manufacturing defects
Benefits
---
MADE TO YOUR EXACT DIMENSIONS: Unlike one size fits all, our curtains you give us the exact dimensions you need. This makes for a more professional looking installation. AKON's deck curtains for winter are used in thousands of outdoor applications around the USA.
HIGH QUALITY MATERIAL: All of our curtains are waterproof to keep your belongings dry as a bone. The custom transparent tarps are made for outdoor applications where you want a crystal clear line of sight while keeping the weather out.

MULTIPLE USES AND SIZES:

Use vinyl deck curtains to protect people and products. This versatile transparent tarp delivers plenty of protection for outdoor and indoor projects. It is waterproof, cold resistance, and is flame resistance.

RUST PROOF GROMMETS:

Clear deck curtains are designed with optional grommets, which make for quick mounting. They can be on the top only or all sides based on your choice.
REINFORCED EDGES: The clear material has reinforced webbing edges for extra duty strength. These are highly recommended on all clear PVC outdoor tarps so that the grommets do not pop out under wind stress.
SHIPS IN 8-12 WORKING DAYS: Quality takes a little longer but the end result will make you happy for the few extra days of wait time. A perfect fit tarp is tight and clean and not bunched up like one size fits all tarp curtains. The clear custom tarps are also made just for you and come with a 1 year defect warranty. Tarps are non-refundable if simply not needed.
Details
---
SPECIFICATIONS
✔ Thickness: 18oz / 20 Mil
✔ Size: You Input The Size You Need!
✔ Color: Crystal Clear
✔ Double Thick Edges: Yes
✔ Reinforced Webbing Edge: Yes on clear material
✔ Rated For: 10 degrees F to 160 degrees F
✔ Winter Rated: Yes
✔ Usage: Indoor and Outdoor
✔ Tear resistant & Abrasion resistant
✔ UV rated for sunlight
✔ One Year Defect Warranty
✔ Ratings: Waterproof, snow proof, cold resistance, and meets fire codes.
MOUNTING
 - Grommets: Optional - Rust Resistant, on corners + every 18" (If you need different spacing just tell us on the notes portion of the order form)
- Pockets: Optional - 3" tall pocket for customer supplied pipe weight or mount. Pockets do not add to the dimensions that you order.
USES
 - Common uses include clear vinyl porch enclosures, deck curtains for winter, clear plastic porch enclosures, clear patio curtains, clear deck curtains, clear porch curtains, clear industrial curtains, clear gazebo curtains, clear greenhouse covers, clear balcony curtains, clear throw tarps, and more...
SHRINKAGE
 - PVC will slightly expand and shrink due to cold and hot weather along with folding. The curtains will be made to your exact size but after shipping, folding and weather changes they may vary by 1" so leave yourself some slack when ordering.
HEAT SEALING
 - Heat seals are placed either vertically or horizontally at the discretion of AKON for larger see through tarps. If you have a preference on the location of the heat seals just let us know. We will do our best to accommodate.